Inshore Fishing Seacrest FL 850-691-3876
Reel Screamers Inshore Fishing Charters endeavor to give you the best Inshore Fishing in Seacrest, FL, as well as nearshore, and backwater, light tackle fishing experience. Capt. Chris Nguyen and Capt. Andrew is USCG authorized and completely insured. They are all around experienced in the coastal marshes across Seacrest, Florida.
Inshore Fishing Experts in Seacrest Florida
Our Fishing Guide experts in Seacrest, FL have gone through lots of hours on their boat perfecting the fishery and knowing where to find fish in all conditions. This makes your Inshore Fishing in Seacrest Florida worth each penny and time.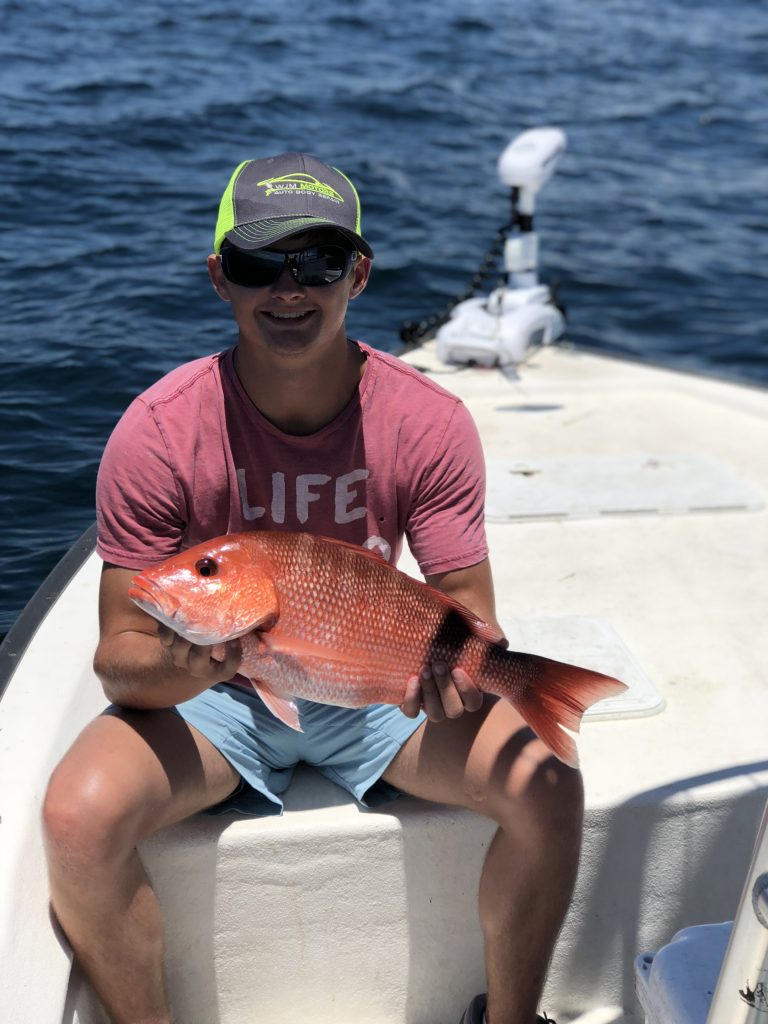 Best Inshore Fishing Captains in Seacrest, FL
Our Captains are USCG insured and licensed captains with more than thirty years of Inshore fishing experience serving Seacrest FL. they began working the Gulf Coasts waters part-time at their teenage age of sixteen and went to work full time, as fishermen, Our captains have become a "social butterfly" and enjoy helping people, particularly children catch fish. 
We work hard for anglers to give you the best chance to succeed out on the water. Alongside making some incredible memories, they likewise endeavor to make durable friendships with each and every individual who steps foot on the deck of our boats.
With a lot of expertise and years of experience in fishing charters for families, and for anglers of all levels. You should not hesitate to get in touch with us to plan your fishing charter. call us at 850-691-3876
Experienced Inshore Fishing Charters in Seacrest, FL
With more than 30 years of fishing experience, Captains Chris Nguyen and Andrew are enthusiastic about sharing their knowledge and beneficial experience, managing you to a fun, important, and effective Inshore Fishing in Seacrest, Florida.
They are both USCG authorized and insured Captains and offer fishing trips in the Seacrest Florida areas: If you're keen on a memorable, educational, fun, light tackle fishing experience, Reel Screamer Fishing Charters is the right choice for you. Call us now, we are consistently happy to get hear from you and to help you in making your fishing plans a memorable one. Grab the kids and how about we go fishing!
Best Charter Fishing in Seacrest, FL.
In case you're searching for an incredible day on the waters in with a guided charter fishing trip in Seacrest FL, you've come to the perfect place!
Our Waters are home to probably the best inshore fishing and have become a goal for both novice and genuine anglers over the globe. surrounded by the abundant landscape of wildlife, and marsh presents world-class fishing opportunities. Regardless of your degree of expertise, there is a variety of difficulties for all skill levels. Get in on the action with a guided fishing trip from Reel Screamers Inshore Charters.
What You Can Expect On Your Fishing Charter
Fishing runs on a typical day on the water keeps going for around 6 hours, with groups of up to six individuals. We love to interact with our visitors and create connections that endure forever.
Our safe and spacious boats are set in the mood for fishing the nearshore bays and shallow lakes in and across Seacrest. We head out promptly in the first part of the day to exploit the best fishing available and take all the provisions important to guarantee you're comfortable for your entire fishing trip.
However, If you prefer to fish in the evening, we do offer late afternoon/evening fishing trips, particularly during the hotter summer months when the days are longer. You can book a trip of a lifetime regardless of what inshore fish species you want to catch.
Get in touch with us today to plan a charter fishing trip in Seacrest, FL today!
Whether you are looking to sight fish for Tarpon or Red Fish, cruise the beach for Pompano and Cobia, Speckled Trout or live baitfish for Amberjack, Red Snapper, Reef fish, King Mackerel and Grouper over some of the best reef fishing Panama City Beach has to offer, we are the guide service with the knowledge and experience to ensure you have a memorable Panama City Inshore fishing trip by catching a wide variety of fish species
Speckled Trout Fishing Trips in Seacrest FL, otherwise called Spotted Sea Trout Fishing, are found in abundance up and down the gulf coast of Florida. Speckled trout can be distinguished by their light dim or silverish color with dark spots all down the side of the fish's body. 
Speckled Trout are normally 3 to 4 pounds each with some as extensive as 8+ pounds. Trout like to target life, moving prey, so fake swim-baits are frequently the best tackle. We follow the relocation of speckled trout throughout the entire year. during the summer months, speckled trout are situated along the coast close to beaches and boundary islands. during the winter, they will have moved to inland canals.
There is significantly more to be caught on the shores during your inshore fishing in Seacrest FL. Flounder, cobia, tarpon, and numerous species are found in the nearshore and back cove waters.
Reel Screamer Charters welcomes you! Contact us today to experience inshore fishing in Seacrest FL!
Call for more info now!
850-691-3876
FACEBOOK
(850) 691-3876
info@reelscreamercharterspcb.com