Inshore Fishing Rosemary Beach FL 850-691-3876
Reel Screamer Fish Charters offers inshore fishing trips for everyone in Rosemary Beach, FL. Both of our experienced captains Specialize in inshore fishing focusing on such fish as Redfish, Speckled Trout, Gray Trout, Flounder, Black Drum, Cobia, and lots of different species of fish. Whether you are an Experienced Angler or a Beginner, Capt. Chris Nguyen and Capt. Andrew works together to make your inshore fishing trip in Rosemary Beach, FL a safe, successful, and most enjoyable Fishing Experience!
Professional Inshore Fishing Charters in Rosemary Beach
Gulf Coast, its marshes, and creeks produce the absolute best fishing experience in Florida. The objective of every one of our fishing charters is to make some incredible memories. Which may involve catching some delicious fish to eat or simply catching and releasing for sport. Our boats are protected and certified to give you the ideal fishing trip experience.
Fishing Charters in Rosemary Beach, Florida
Here at Reel Screamer Charters, we specialize in Inshore Fishing. Our charters offer a wide variety of Fishing services in Rosemary, FL, and the best in sport fishing.
Regardless of whether you're searching for a pleasant day of Inshore fishing or only a half-day of inshore fishing or sightseeing, we can make your "fishing dreams" a reality. Book a fishing trip with us here in Rosemary Beach and you'll be kept amazed for a lifetime!
The seashore is an interesting, family-oriented island situated in Florida and our reputation precedes us in finding fish and placing them in the boat through our inshore fishing in rosemary, FL. Our crew is friendly and professional. We will fish in the most productive waters of the Rosemary Beach area. Our fishing boats feature cutting edge electronics and fishing gear. We take good care of everything except your food and drinks.
We convey up to 4 to 6 individuals on our boats. however, If you don't have your own group of 6, we will readily assemble a group for you to make it more affordable. Our Inshore Fishing Charters take place across the calm waters of Rosemary Beach FL. cast top-water plugs and jigs for Red Drum, Speckled Trout, and Flounder on the inlets and around the edges.
If you wish to bottom fish with live or dead natural baits, we will get Red Drum, Black Drum, Flounder, Speckled Trout, Sheepshead. The light fishing tackle makes handling these fish a thrill and a challenge to enjoy, particularly for children!
If there is a particular fish you want to target or simply a particular Inshore action, simply let us know so we can customize your next inshore fishing Charter in Rosemary Beach, Florida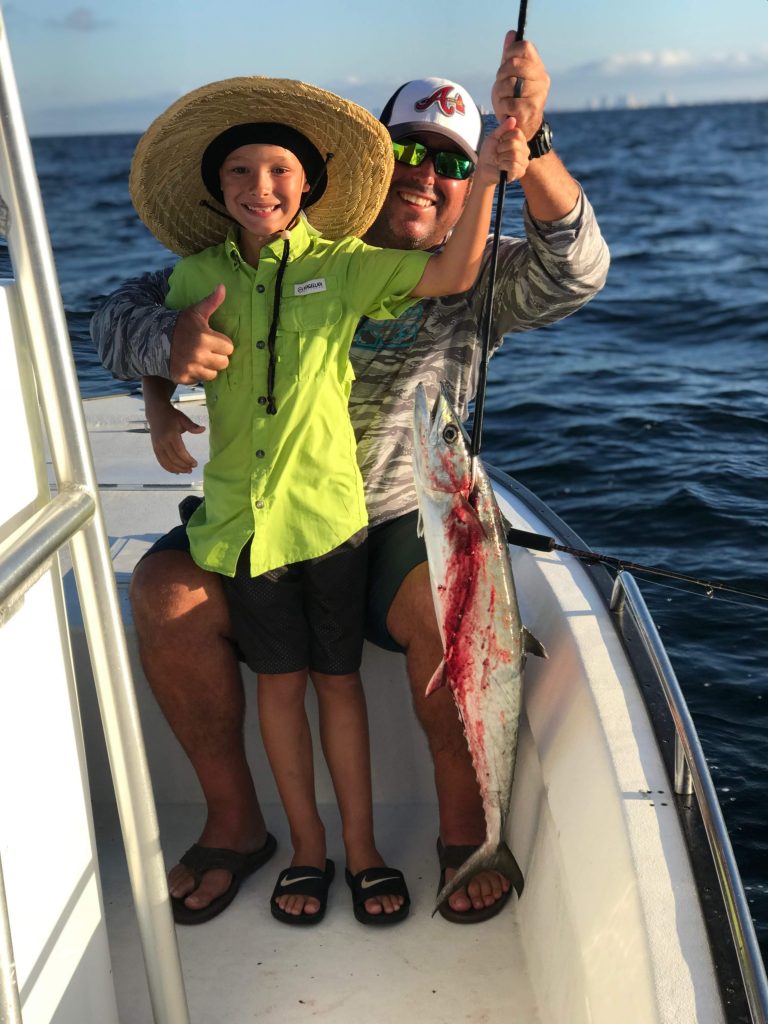 What's provided and what you have to bring:
Fishing license, bait, ice, and tackle are given on your fishing charter. All you have to do is bring are food, drinks, a little cooler, an incredible attitude, and sunscreen. You should carry a little cooler with snacks and drinks, shades, appropriate soft footwear (no hard sole shoes), an extraordinary attitude, and sunscreen before showing up at the marina (Please no shower sunscreen.
What Inshore Fish Species do We Catch?
Inshore fish range from only a couple of inches to 50 pounds, depends upon the areas we fish and the species we target. Whatever fish you're after, there's a decent possibility we can discover the right spot to place a bend in your rod and a smile on your face!
The seashore coastal areas are stacked with redfish, speckled trout, sheepshead, dark drum, flounder, cobia, and even sharks!
Alongside the chance to catch such a wide variety of fish on any given day, the experience itself is one you'll always remember. Every month of the year carries its own advantages to fishing, so regardless of when you need to fish, have confidence that something is locking around at any time of the year.
Redfish Charters in Rosemary Beach FL
Are you prepared to catch your limit of Inshore redfish? Book a redfish fishing trip today in Rosemary Beach, FL with Reel Screamers Guide Service! when you stroll into any of the marinas across Rosemary Beach. you can't miss them…pictures of giant, trophy redfish on each wall. Look at our site gallery and you'll understand what we mean.
The beauty of red fishing is that there's something for everybody. In case you're into catching a whole lot of fish, we have spots that produce enormous quantities of littler reds for easier limits. Or on the other hand, in case you're pursuing that trophy red, we know the spots where the enormous "bull reds" are.
A Typical Redfish Charter Trip
Our red fishing trips leave the dock from the first light so as to exploit the early morning nibble, particularly in the shallow ponds and flats. Early quick limits of redfish are normal. At the point when this occurs, we may keep on fishing on a catch and release premise or pursue different types of fish.
During a regular fishing inshore trip for redfish in Rosemary Beach, it's normal for us to get different kinds of fish including sheepshead, drum, speckled trout, flounder, bass, and even the periodic shark. The seashore shores are brimming with fish, and no one can tell what you will get!
Sight Fishing versus Bottom Fishing
You can get redfish in various ways, again depends upon the season and spot we're going to fish. We take customers sight fishing for reds in the shallower ponds and trenches where you can actually observe the redfish either pushing awake as it swims, or you can see the tail of the redfish coming out of the water.
Sight fishing can be a thrill as well, however, it requires a touch of experience with regards to fishing strategies and skills, particularly in the area of casting.
Call for more info now!
850-691-3876
FACEBOOK
(850) 691-3876
info@reelscreamercharterspcb.com